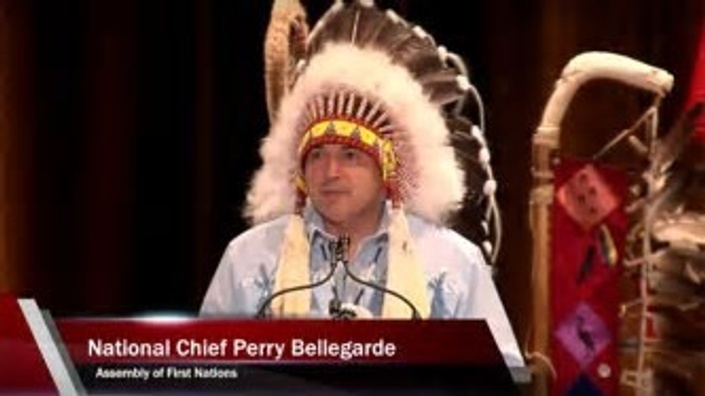 Short Online Course 2 - Indigenous History and Context
The Indigenous Circle Approach to Cultural Confidence™
The Indigenous Circle Approach to Cultural Confidence™ is the Reconciliation "How-To" Guide everyone's been looking for!!!
Welcome to: Indigenous History and Context
In this module we explore the history of Canada from an Indigenous viewpoint. Topics include Pre-contact, First Contact, Treaties, and racist government laws and policies such as the Indian Act, Enfranchisement and Residential Schools. We look at historic challenges and modern realities and the impacts of intergenerational trauma on our communities. We discuss the difference between cultural confidence, cultural competency, and cultural proficiency. In this module, our special guests are Elder Bernard Nelson (Oji-Cree Elder) and Hunter Tastard-Homer (Mohawk Youth). Join us as Elder Bernard shares his story and experiences as a survivor of residential school, and as he and Hunter discuss their experiences in reclaiming their culture and identity.
The Indigenous Circle Approach to Cultural Confidence™created as a way to introduce and explore ideas and concepts related to reconciliation and is premised on creating an intentional space to help understand each other's stories using a friendly, engaging, interactive, non-threatening, inclusive, non-academic approach. It is the foundation for the approach we take to help organizations build their cultural confidence.
The online training is self directed, and participants work at their own pace. All course materials are located on our online campus and include:
A Storytelling Video (approximately one hour and fifteen minutes) with up to four guest panelists (Elders, Knowledge Keepers, Youth) who share their unique stories and experiences related to the topic.
An extensive Library of Curated Reference Materials including articles, news stories, and learning resources
Homework Assignments based on the medicine wheel teachings to deepen the learning
Powerpoint Presentations used to supplement the conversation in the videos
Written Transcripts of the entire conversation from each video
Group Reflection Questions for guided group work
Completion Certificate
Verifiable Professional Development Training Hours
Because this course is self-directed, the course can be customized to learner interests and organizational priorities. Some prefer to simply watch the videos. Others watch the videos and dive deeply into hours of learning from the resources included in our library. Others opt for group learning and utilize our reflection questions to help guide weekly team discussions.It's up to you!
This course is the second in a series of six modules intended for those interested in deepening their understanding of Indigenous issues throughout Canada in a supportive learning environment, with opportunities to engage, ask questions, and listen to others' stories and experiences.This is an extraordinary training opportunity that creates meaningful engagement and transformation.
Learners can purchase the complete Comprehensive Six Module Online Course featuring all six modules together as a package (for a discounted price), or purchase any of the Short Courses, featuring each of the six modules individually. While each course / module is complete as a stand alone, they were designed to flow, holistically, together.It is highly recommended to take the entire Comprehensive Six Module Online Course whenever possible.
Course Curriculum
Welcome and Introduction - Self Directed Online Course
Available in days
days after you enroll
Module Two: Indigenous History and Context
Available in days
days after you enroll